We know summer holidays are HARD WORK. Those sleep ins, late nights, and beach days just take it out of you…
Why not try your luck with a summer internship instead?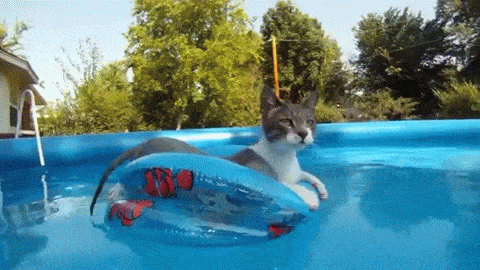 CoverGenius: Sydney
Cover Genius is a world leading technology startup based in the insurance sector and has been recognised by 'Smart Company' as Australia's fastest growing company in 2017. On a global scale, they're one of the fastest growing insurtech companies. As they are building a world class team to develop world first products, they're out to recruit the most talented people in Sydney and London!
Job(s) on offer: R&D Rockstar I Discovering New Markets I Internship
Apply here:  https://app.ribit.net/jobs/808?direct=true
Connected Platforms: Brisbane
CP specialise in helping small businesses manage all their IT services at a very reasonable flat rate – allowing people the freedom to focus their energies into growing their business.
Job(s) on offer: Tech Wiz I IT Service Desk Support I P/T
Apply here:  https://app.ribit.net/jobs/820?direct=true
Bank of Sydney: Sydney
Operating since 2001, BoS grows together with their customers  through offering personal and premium service and award winning products. They are defined by their professional, friendly and active people who take every opportunity to grow and achieve the Bank's business goals
Job(s) on offer: Tech Wiz I Analyst/Programmer I F/T:
Apply here:  https://app.ribit.net/jobs/818?direct=true
Tech Wiz I Junior Systems Analyst I F/T
Apply here: https://app.ribit.net/jobs/817?direct=true
HIVERY: Sydney
HIVERY is a fast-growing artificial intelligence company based in Sydney. Their team of data scientists apply machine learning and sophisticated optimisation techniques to develop simple-to-use solutions for optimal business outcomes and are putting the feelers out for a Machine Learning / Deep Learning intern to join this amazing team and help grow their SaaS-based applications as they expand their presence globally.
Apply here: https://app.ribit.net/jobs/819?direct=true
Instawell: Australia-wide
Instawell is a marketplace for self-help plans by mental health professionals. Plans are week-long courses with personalised advice from certified professionals.
Job(s) on offer: Psych Postgrad Student(s) for a self-help startup I Casual(s)
Apply here: https://app.ribit.net/jobs/806?direct=true
NoiseNet: Sydney
NoiseNet is a business providing noise information to home buyers about properties they may want to buy (a pretty big factor when you're shelling out that much dough!) Noise is a huge unknown in the buying process and a large proportion of buyers are dissatisfied with their purchase decision because of unexpected noise issues. These guys are helping empower the buyers.
Job(s) on offer: Marketing Guru I Tech Startup Strategist I Summer Internship
Apply Here: https://app.ribit.net/jobs/805?direct=true
Data Migrators: Melbourne, VIC
Data Migrators was founded in 2011 with the goal of bringing new levels of transparency and authenticity to the consultant / client relationship in the data arena.
Job(s) on offer: Tech Wiz I Data Engineer I Internship
Apply here: https://app.ribit.net/jobs/800?direct=true
Hawaii Biotech Australia: Australia-wide
Hawaii Biotech, Inc. (HBI) is a privately held biotechnology company focused on the research and development of vaccines for established and emerging infectious diseases. The company has developed proprietary expertise in the production of recombinant proteins applicable to the development of safe and effective vaccines.
Job(s) on offer: Creative Genius I New Company Logo & Visual Identity I Project
Apply Here: https://app.ribit.net/jobs/798?direct=true
Compass Group Australia: Sydney
Compass is the world's largest food service company operating in 50 countries, with over 7000 employees in Australia and a diverse portfolio of clients. Information Security has become a key enabler for this business and they're actively growing the team.
Job(s) on offer: Tech Wiz I Future Information Security Manager I F/T
Apply Here: https://app.ribit.net/jobs/818?direct=true
Navigo: Melbourne
HR Technology experts specialising in HRIS and point solutions that deliver hard ROI against transactional HR activities, Navigo works with more than 600 customers across various industry sectors in Australia and New Zealand. Their suite of solutions include Organisational Charting, Workforce Visualisation, Modelling & Planning
Job(s) on offer: Tech Wiz I Customer Support I F/T
Apply Here: https://app.ribit.net/jobs/813?direct=true