Studying in, or thinking about heading to the Sunshine State? Ribit has you covered to get a head start on building your networks and professional experience. Check out our top six job picks below.
Sitesee
SiteSee is a Brisbane based startup solving real world problems using 3D reality modelling and Machine Learning. Their tech has been globally recognised as cutting edge in large scale infrastructure modelling/analysis and visualisation.
The tech roles:
SiteSee are seeking the following skill sets from multiple candidates:
Python gun
Computer Vision
Cloud operations prefer AWS
Reinforce and expand our ML capability
SiteSee has 3 main areas of ML projects under development:

Segmenting 2D images to provide context to 3D environments
Classification of objects within a 3D environment
Corrosion severity analysis across 2D and 3D environments
The current stack is python/TF/AWS/GCP. Expertise/experience is not mandatory but delivering results is essential. If any of the above tech excites you, then get in touch with this growing team.
Apply here: https://app.ribit.net/jobs/840?direct=true
TalentVine
TalentVine is a proud, award-winning Queensland startup based in River City Labs which connects employers to a selection of recruiters who are bidding for the opportunity to present their best talent. This means that employers can hire the best possible candidates, from the right sources, and at a fair fee. This is a passionate crew who have creating a recruitment industry platforms which is like a combination of Webjet and Tripadvisor.
The role:
You will help to maintain and develop the TalentVine platform and a number of new key features. The scope of this work will include redesigning pages to create a smoother user experience, extending functionality, and improving performance along with creating a dashboard that will display some of the great data captured from clients.
This position is 2-5 days per week, with the potential to become a full-time salaried role at market rate. Two previous interns who started with TalentVine have since progressed into full-time positions with opportunity for equity.
This position requires solid knowledge of at least one front end MVC framework (multiple in tandem acceptable). The application is Angular 1, structured according to the johnpapa style guide. Candidates with a flair for UI design are also viewed favourably.
Apply here: https://app.ribit.net/jobs/812?direct=true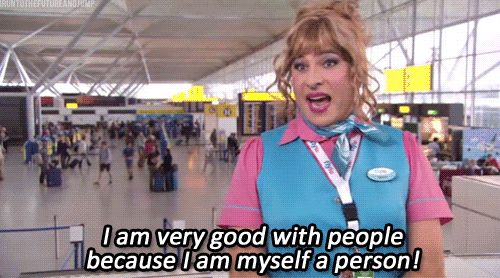 Obzervr
Obzervr is a field business intelligence analytics platform offering Microsoft Azure cloud-based SaaS, using Power BI and extensive public APIs to create, integrate, analyse and share intelligence. This happens in real time, on any device. They combine human centered data collection with IOT to create end-to-end enterprise intelligence platforms.
The role: 
This software company with a SaaS mobility product is looking for an experienced, quality C# Developer who is / wants to become a Xamarin wizard in sunny Brisbane. As their SaaS platform is going global, they need skilled engineers to be part of the journey to support Full Self-Service, Machine Learning, AI and extensible integration capabilities.
The successful candidate will join their development team, have a single digit employee number and be at the forefront of technical decisions as the company grows. Observr's services are hosted in Azure without a virtual machine in sight and they're constantly taking advantage of any features that make developers more productive. Their core competency is mobile productivity. Other companies have apps as an add-on or nice-to-have so technical corners are cut and less emphasis is put on taking advantage of mobile advances as they become available. At Obzervr the app IS the company.
Required Skills: Deep problem solving, Creative solutioning. 'Fear No Technology', 'Get it Done' Attitude
Desired Tech Stack Experience : ASP.NET Web API, Angular, CSS, Kendo UI, REST, C#, ORMs, Autofac, T-SQL8
Favourable Experience : Microsoft Azure PaaS (App Services, Azure SQL), Xamarin, Power BI
Apply on Ribit today  and send your LinkedIn URL / CV to jobs@obzervr.com telling us why them why they should hire you 🙂
Splash Web Design
Make a big…impact…eh?  Boutique digital marketing and design agency, Splash, work with clients across three continents to help them create and implement digital marketing strategies that grow their business online.
The role:
They have two businesses – a digital marketing business and an e-comm business and need someone who can assist with the digital marketing side of both businesses. You will need to be able to work from their home office location in Brisbane for a few hours per week while learning the role. As they're a flexible brand, the remaining work can be completed from home. Your work will cover the following:
Scheduling social media posts
Putting together email campaigns
Running ads across Facebook, Instagram, Google and LinkedIn
Reaching out and connecting with social media influencers to organise collaborations
Monitoring and tracking analytics for ad performance and optimising ads based on results
Posting daily to Instagram across varies accounts, monitoring and responding to comments
Apply here: https://app.ribit.net/jobs/844?direct=true
Connected Platforms
Small businesses and other clients use Connected Platforms because they need someone to manage their IT services to maintain reliable operations and peak networks.
The role:
CP is a local managed service provider looking for a new team member who demonstrates a strong work ethic and has a continued enthusiasm and desire to contribute to the success of the business.  As an IT Service Desk Support agent, your main duties will include: *
Keep updated on the latest IT & cloud technologies
Implement new hardware and cloud services for customers
Attend client sites for roll outs and/or service calls when necessary
Provide exceptional customer service throughout all support channels
When necessary, escalate support requests to senior support including external contractors
Apply here: https://app.ribit.net/jobs/820?direct=true
Sensavation
Sensavation  is a new Australian IoT startup business developing Sensahub to address market needs to make IoT simpler, easier and more effective. Sensahub is a universal IoT platform, having grown from sophisticated home automation systems and now being redeveloped to be industry sector agnostic.
Sensahub is intended to be mostly used as the IoT engine for vertical market solutions, providing rich IoT services to a host application. This enables the vertical solution provider to focus on building the best vertical solution without the worry of specific skills and significant effort needed to properly integrate, control, process and manage access to external systems and data (sensors, web services and ERP/LoB systems).
The role:
Sensavation uses Open Source tech including Node.JS/JavaScript and Microsoft.NET Core to build an Internet of Things platform for the aggregation, processing and display of sensor and web services data.
They are looking for software developers who are keen to get involved with the fastest growing technology sector (IoT and AI/ML) and are passionate enough to build technologies that will change the world.
You would need to thrive in a startup environment (so being self-starting, high motivation, interested to be involved in different aspects of the solution) are critical. You will be working on leading edge architectures with best of breed OS components.
This is your chance to help build a company and solution from scratch and make it successful. The software development has an emphasis on systems development so understanding and willingness to learn about message based architectures, network protocols, time series databases and flow based processing will be essential.
The founders have years of experience in the software industry so you will have good guidance and mentoring. The work will be challenging and hard at times, also fun and rewarding. Work location is preferable in Brisbane and we can provide office space or alternatively, you can work from home (with team meetings in a central location). Remote work is possible but you would need to show that you can work effectively remotely.
Apply here: https://app.ribit.net/jobs/829?direct=true